RadioZamaneh > Radio Zamaneh in English > Latest News > Call for probe into death of post-election victim
| | |
| --- | --- |
| RadioZamaneh | Date of Publish: ۷ آذر ۱۳۸۸ |
Call for probe into death of post-election victim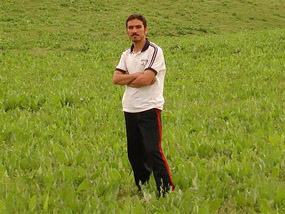 Kianoosh Asa

Family of Kianoosh Asa, one of the victims of post-election events in Iran, has written to Iranian authorities to call for a probe into the details of the young man's death and prosecution of its perpetrators.

Kianoosh Asa's mother and brother address the head of judiciary and the parliamentary investigative committee saying Asa disappeared on June 15 in the gathering of post-election protesters and 10 days later, they identified his remains at the coroner's office.

Eyewitnesses informed the family that Kianoosh was injured in the gathering by a "shot to his side." However, at the coroner's office there was evidence of another shot in the neck, the letter maintains. The time and perpetrator of this second shot remains unclear.

The cadaver of the victim was sent to the coroner's office four days after the June 15 incident, according to Asa family, and they urge the legal authorities to clarify what happened to the victim in those four days.

The family also reports that the coroner's report on Kianoosh Asa is incomplete because the time of death and the details of the bullets were not specified.

Kamran Asa, the victim's brother had announced earlier that he had filed a lawsuit with the judiciary regarding the murder of his brother.

Kianoosh Asa, a student at Elm-o Sanat University lost his life in the post-election events and was buried in his hometown of Kermanshah.