RadioZamaneh > Radio Zamaneh in English > Latest News > Iranian seminaries take over public schools
| | |
| --- | --- |
| RadioZamaneh | Date of Publish: ۴ آذر ۱۳۸۸ |
Iranian seminaries take over public schools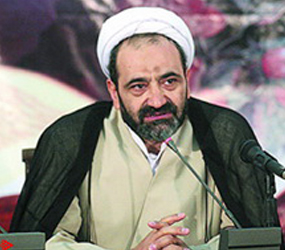 ILNA - Ali Zolelm

Management of Iranian public schools is being transferred to the seminaries. Etemad daily cites Ali Zolelm, head of Council of Cooperation between Ministry of Education and the seminaries saying that in several provinces and the city of Qom, seminaries have taken over the management of schools.

Last month the Ministry of Education reported that they have also adopted a plan to permanently assign a member of the clergy to each school in order to "fulfill the cultural needs" of students.

The plan to transfer the management of schools to the seminaries was approved in March 2009 by the Ministry of Education and seminary representatives. According to this plan, 4200 elementary, middle and high schools will be transferred to the care of the seminaries for five years. The Ministry will remain in charge of "providing the learning environment in the form of the school buildings," whilst the seminaries will "provide the principals, administrators and the cultural and religious content."

The plan also indicates that the professional staff will be provided by the Ministry of Education, while the expenses of the schools will be the responsibility of the seminaries.