RadioZamaneh > Radio Zamaneh in English > Latest News > More post-election detainees released on bail
| | |
| --- | --- |
| RadioZamaneh | Date of Publish: ۵ آذر ۱۳۸۸ |
More post-election detainees released on bail



Behzad Nabavi, another prominent face amongst Iran's post-election detainees was released today for 10 days on an 800-million-touman ($800,000) bail. Shapoor Kazemi, MirHosein Mousavi's brother-in-law was also released on bail.

IRNA reports that Tehran's Prosecutor has announced the temporary release of Mr. Nabavi after his sentencing.

Behzad Nabavi is a senior member of the Mujahedin of the Islamic Revolution Organization, a reformist group which has denied the legitimacy of the June presidential elections and repeatedly condemned the post-election crackdown on protesters by the Islamic Republic government.

Nabavi has been sentenced to six years in prison; five for "activities against national security" and another year for "propaganda against the system." He was detained in the early days of the post-election protests in June and also spent a part of his detention at a hospital due to an illness.

He has been given the highest bail amongst the detained political activists.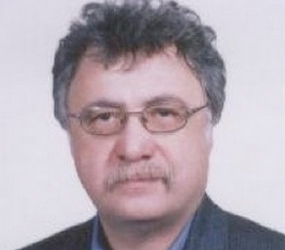 Shapoor Kazemi

Today Kalameh website reported the release of Shapoor Kazemi, brother-in-law of opposition leader, MirHosein Mousavi, on an unspecified bail.

He has also been charged with "activities against national security." Government newspaper and the state news agency, IRNA have accused Shapoor Kazemi of "guiding the recent riots."

Zahra Rahnavard, wife of MirHosein Mousavi had made a public statement earlier about the arrest of his brother, Shapoor Kazemi, indicating that he was in no way involved in politics and that his arrest was merely a ploy to put pressure on her husband.

MirHosein Mousavi was the chief opponent of Mahmoud Ahmadinejad in the presidential elections and he has disputed Ahmadinejad's victory.

The government has sought to silence election protests by widespread arrests, some of them prominent public faces who are recently being released on exorbitant bails after months in prison.