RadioZamaneh > Radio Zamaneh in English > Latest News > Another heavy jail term for an Iranian journalist
| | |
| --- | --- |
| RadioZamaneh | Date of Publish: ۱۱ آذر ۱۳۸۸ |
Another heavy jail term for an Iranian journalist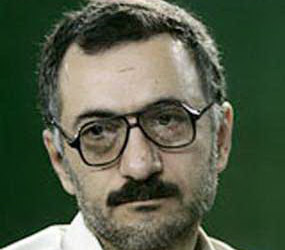 Saeed Laylaz

Saeed Leylaz, Iranian journalist and leading economist was sentenced to 9 years in prison.

Mr. Leylaz was arrested in the post-election protests to the alleged fraudulent victory of Mahmoud Ahmadinejad in the presidential elections. He was the editor-in-chief of Sarmayeh daily newspaper which was banned recently. Mr. Laylaz has been an outspoken critic of Mahmoud Ahmadinejad's economic policies.

Saeed Leylaz is charged with "propaganda against the system, keeping classified documents and ties to foreign elements." According to his lawyer, one of Laylaz's charges is connection with Hossein Ressam, the local political analyst of British embassy in Tehran who was also arrested in the post-election turmoil.

His lawyer adds that a parliamentary report on investigations and research into the judiciary was found in Saeed Leylaz's residence and has been regarded as "possession of classified documents."

According to his lawyer, Mr. Leylaz has not been set any bail.

In the post-election crackdown on election protesters, journalists are being handed heavy jail terms by the judiciary. Ahmad Zeidabadi, another reformist journalist was sentenced to 6 years in prison, five years of exile and life-time exclusion from political activity.

Most recently, Hengameh Shahidi was also sentenced to over six years in prison yesterday.