RadioZamaneh > Radio Zamaneh in English > Latest News > Iranian physics professor killed by a bomb
| | |
| --- | --- |
| RadioZamaneh | Date of Publish: ۲۲ دی ۱۳۸۸ |
Iranian physics professor killed by a bomb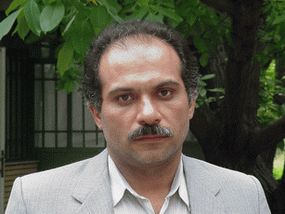 Tehran physics professor, Massoud AliMohammadi

Massoud Ali-Mohammadi, a physics lecturer at University of Tehran, was killed by a "terrorist attack" according to Central news agency.

ISNA quotes Tehran Prosecutor saying that Ali Mohammadi was involved in nuclear research. Fars news agency also reports that the university professor's field of expertise was quantum physics.

According to Central news agency, "the Revolutionary and committed" professor of Tehran University was killed in "a terrorist attack by anti-Revolutionary elements."

Fars news agency reports that the bomb was placed in a motorcycle tied to a tree within one metre of Massoud AliMohammadi's home.

The report adds that the bomb was activated very close to the victim by remote control at about 7:58 a.m.

Two other people were also injured in the incidence whose injuries according to the Ministry of Health are not serious.

Officials state that they are investigating the motives for the attack. IRNA reports that no one has claimed responsibility for the bomb.