RadioZamaneh > Radio Zamaneh in English > Latest News > Ali Karroubi's arrest denied by Tehran Prosecutor
| | |
| --- | --- |
| RadioZamaneh | Date of Publish: ۲۶ بهمن ۱۳۸۸ |
Ali Karroubi's arrest denied by Tehran Prosecutor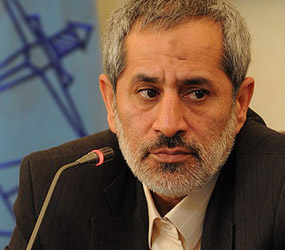 Tehran Prosecutor-General Abbas Jafari Dowlatabadi

Tehran Prosecutor-General Abbas Jafari Dowlatabadi announced that reports regarding Ali Karroubi's arrest on February 11 are false and need to be backed up with proof.

Dowlatabadi told ILNA news agency that he only heard about the arrest of Ali Karroubi through the media and after following up on it through the channels of the judiciary, it has been established that he was not arrested by any public body including the Revolutionary Guards, Security Forces or the Ministry of Intelligence.

The Prosecutor-General calls on Ali Karroubi to prove his claim by establishing the "reason and place" of his arrest. He also added that no warrant has been issued for the arrest of Ali Karroubi.

The 37-year-old son of opposition leader Mehdi Karroubi, Ali Karroubi was briefly arrested when his father's convoy was attacked by forces in plain clothes in the course of February 11 protests.

Fatemeh Karroubi, Ali Karroubi's mother wrote an open letter to the Supreme Leader Ayatollah Khamenei announcing that his son was taken to a mosque and subjected to beatings and sexual threats.

On February 11, the anniversary of Iran's 1979 Revolution, protesters trying to stage demonstrations or trying to sport green symbols were confronted and arrested by security forces.

Tehran Prosecutor-General announced that the majority of February 11 detainees have been released.

There has been no official report regarding the number of the Day's detainees.