RadioZamaneh > Radio Zamaneh in English > Latest News > Iran power industry on the verge of collapse
| | |
| --- | --- |
| RadioZamaneh | Date of Publish: ۲۶ بهمن ۱۳۸۸ |
Iran power industry on the verge of collapse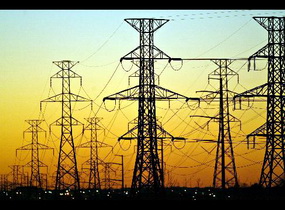 Chairman of the Iranian Electricity Industry Union announced that 900 thousand industry workers are in imminent danger of losing their jobs.

Mohammad Parsa told ILNA today that the activities of several producers in the Electricity Industry have been brought to a halt and others are working at minimum capacity. He maintained that government failure to honour its payments is the chief cause of this reduction in the industry and if this situation persist 900 thousand workers could lose their jobs.

He added that the government's failure to pay the producers has forced the industry to fall behind in the payments of its loans which in turn has caused their loans to balloon out of control.

The government owes an equivalent of 5 billion dollars to electricity producers, which is around the same figure that the industry owes to the banks, according to Mohammad Pasra.

He claimed: "The government buys 99 percent of our productions. Ministry of Oil and Ministry of Power are our main customers. But once they buy the product and do not pay up, they disrupt our balance."

Parsa maintained: "If this situation persists, we will not be able to honour our commitments and we will also lose our foreign market." Such conditions could also throw Iran in the crisis of blackouts, Parsa added.

Earlier some Members of the Iranian Parliament had reported a short fall of six billion dollars in the Ministry of Power's budget. The Minisitry has confirmed that it owes five billion dollars to electricity producers.