RadioZamaneh > Radio Zamaneh in English > Latest News > Iran arrests 30 suspected of links to a US cyber network
| | |
| --- | --- |
| RadioZamaneh | Date of Publish: ۲۲ اسفند ۱۳۸۸ |
Iran arrests 30 suspected of links to a US cyber network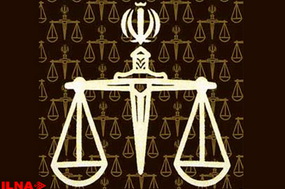 Tehran Revolutionary Court has issued a statement announcing the arrest of 30 people suspected of being members of "an organized US-linked cyber network" in Iran.

The statement maintains that these individuals were identified and arrested through a series of "complex security measures" in the field of "information technology and communications."

The statement adds that the detainees were engaged in activities under the direct or indirect supervision of a network by the name of "Iran Proxy."

"Downloading national databases, infiltrating and sabotaging internet sites, resisting government filtering efforts, creating secure spaces for users of internet networks, creating secure telephone lines and data for interviews with Radio Farda, Radio Zamaneh and television networks of Voice of America" are listed amongst the activities of the detainees.

Iranian authorities state that: "Members of Iran Proxy in Iran were in receipt of significant salaries in Iran in order to distribute over 70 thousand proxies through the internet."

The statement also accuses the US of establishing a cover for the People's Mojahedin Organization of Iran under the guise of "Human Rights Activists Network."

In the Court's announcement, Sadegh Naghashkar and Behrouz Javid Tehrani are named as the founders of this Network which was established over four years ago. According to the statement, the two were arrested in July of 2008 in the post-election events.

Tehran's Revolutionary Court claimed that some of the members of this group were members of "misguided sects" and after "recruiting people through the internet, they sent them for training in Iraq at the headquarters of Monafeghin and other countries."

The Islamic Republic refers to People's Mojahedin Organization of Iran as "Monafeghin" and regards it as one of its arch-enemies. Any connection with the dissident group could justify a death sentence in the Iranian judiciary.

"Misguided sects" could refer to Baha'is since Baha'ism is not recognized as an official religion in Iran.

Committee of Attorneys and Herana News Agency are also accused of being connected with the Human Rights Activists Network.

"Creating networks for collecting intelligence data, recruitment and organization of Iranians abroad, preparing reports in order to provoke a psychological war against the Islamic Republic and organizing illegal gatherings" are amongst the alleged charges of this human rights network.

The Revolutionary Court also accuses the network of "publishing false news, media support for Jundallah leader, Rigui as well as Association of Iranian Monarchists, engaging in hacking activities and trying to infiltrate government servers, organizing disruptions in systems of city management and creating a security cover for entering the stage of armed confrontation."

The statement concludes that a number of this network's members are currently residing outside of Iran and judiciary authorities will make every effort to arrest them through Interpol.