RadioZamaneh > Radio Zamaneh in English > Latest News > Ebadi condemns Islamic Republic persecution of human rights defenders
| | |
| --- | --- |
| RadioZamaneh | Date of Publish: ۲۸ شهریور ۱۳۸۹ |
Ebadi condemns Islamic Republic persecution of human rights defenders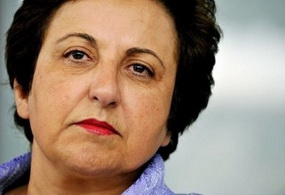 Shirin Ebadi

Shirin Ebadi, Iranian Nobel Peace laureate condemned the Islamic Republic's fierce attacks on the human rights defenders in Iran and announced that Nasrin Sotoudeh, Iranian lawyer, is under extreme pressure in prison to make self-incriminatory confessions.

International Campaign for Human Rights in Iran reports that Shirin Ebadi has informed them that "unfortunately, human rights activities put you in imminent danger of persecution in Iran at the moment."

She added: "Anyone who speaks of human rights is accused of collaborating with the West and being financed by them."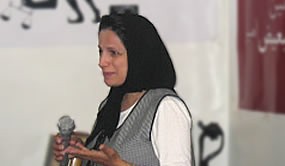 Nasrin Sotoudeh

She went on to describe how Nasrin Sotoudeh is "currently incarcerated for her human rights activities and is under pressure to incriminate herself with coerced confessions."

Nasrin Sotoudeh was arrested on September 3rd, after her home and office were raided. She is charged with "activities against national security" and "propaganda against the regime."

Human rights defenders in Iran maintain that her arrest is linked with her defence of a number of recent political prisoners.

Sotoudeh has been kept in solitary confinement since the day she was arrested.