RadioZamaneh > Radio Zamaneh in English > Latest News > Over 80 thousand people in Iran suffer from AIDS
| | |
| --- | --- |
| RadioZamaneh | Date of Publish: ۲۰ مهر ۱۳۸۹ |
Over 80 thousand people in Iran suffer from AIDS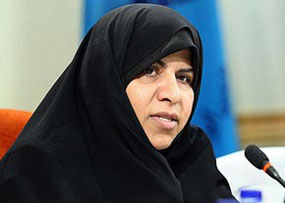 Marzieh Vahid Dastjerdi

Iranian Minister of Health, Marzieh Vahid Dastjerdi, announced that over 80 thousand people are suffering from AIDS in Iran.

Iranian media report the health minister announced the official number of people with AIDS in Iran is set at 22,000 but added: "The actual number of people suffering from AIDS in the country must be evaluated at about four times the official numbers."

Marzieh Vahid Dastjerdi maintained that with the spread of "high-risk sexual activities", there may be an "eruption of AIDS" in Iran.

She reported that the highest number of AIDS sufferers can be seen amongst drug-users and added that "50 percent of street people are suffering from AIDS."

According to the latest statistics, four new cases of AIDS are registered everyday in Iran and 92.6 percent of AIDS sufferers in Iran are men.