RadioZamaneh > Radio Zamaneh in English > Latest News > Iranian university students under state pressure
| | |
| --- | --- |
| RadioZamaneh | Date of Publish: ۱۰ آذر ۱۳۸۹ |
Iranian university students under state pressure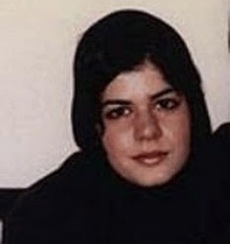 Nasim Soltanbeigui

Iranian students continue feeling the brunt of the Islamic Republic's pressures against social and political activist.

Daneshjoo news reports that Nasim Soltanbeigui, an Alameh Tabatabai Univeristy student was sentenced to four years in prison for "activities against national security and propaganda against the regime."

Sholtabeigui, who had a two-year suspended sentence from four years ago for attending a women's rights protest, will now have her two-year suspended sentence added to her four-year sentence.

Jaras Website reports Mojtaba Hashemi, a University of Tehran student was sentenced to one year in prison for "activities against national security." He is also sentenced to 74 lashes for "disturbing public order" and must pay a thousand-dollar fine for "insulting the president."

Daneshjoo news also reports that two Tehran Tarbiat Moallem University students were expelled. According to this report, the expulsions were an attempt to "prevent possible protests on the National Student's Day next week."

Following the widespread protests against the disputed victory of Mahmoud Ahmadinejad which protesters claim was fraudulent; university students have suffered extensive arrests, disciplinary penalties and long prison terms.

In August, Bahareh Hedayat, a prominent student activist, was sentenced to nine and a half years in prison which is so far one of the heaviest sentences issued for student detainees in the past year and a half of protest.